Alas, I'm not in a magazine because of my writing skills or editing side hustle – but I AM featured in an article about rural emergency management: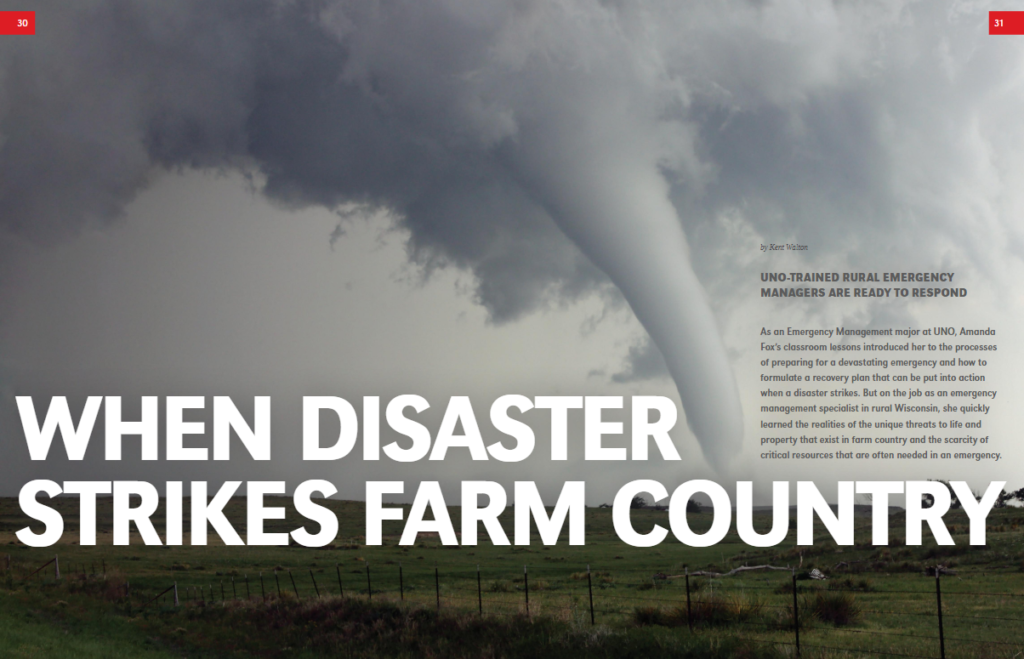 The article talks more about what I do for my day job (that I love and want to do forever). You can read the full thing in the University of Nebraska at Omaha's alumni magazine here:
Click Here! The article starts on page 30.